In addition to offering CPR data, CPR Survey staff have experience in providing expert knowledge and advice in a wide range of marine scientific projects. For example, staff have provided advice and reports to NGOs, governmental bodies, Competent Monitoring Authorities and private companies, at both national and international levels, on a variety of plankton-themed areas of work. Examples of these include environmental assessments of the plankton community, development of plankton indicators, examination of long-term trends and impacts of plankton blooms.
Please contact us to find out more.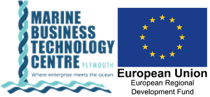 The MBA is also a partner in the Marine Business Technology Centre, https://www.marinebusinesstechnologycentre.co.uk, a European Regional Development Funded project that aims to help small businesses and organisations in Devon with scientific and technical help. It is led by Marine Business Research Officers Dr. Rowena Stern (rost@mba.ac.uk) and Emily Deery (emidee@mba.ac.uk). The MBA maintain several long-term coastal and plankton data series, have state of the art laboratories and culture facilities and can assist with data provision or marine analysis. 
As part of this initiative, we are now installing a high quality, 1000 L standard Smart Aquarium Mesocosm platform array to test the ecological, biological or technical performance of your platform, or assist with any development questions you have. Any questions please come to Dr. Rowena Stern (rost@mba.ac.uk) or Alix Harvey (alilec@mba.ac.uk, 01752 426360) ​Ecology and Aquarium Laboratory Manager.