22 Aug 2023 | 153
Hours: 20 hours per week (4-5 hours per day to be worked over 4-5 days)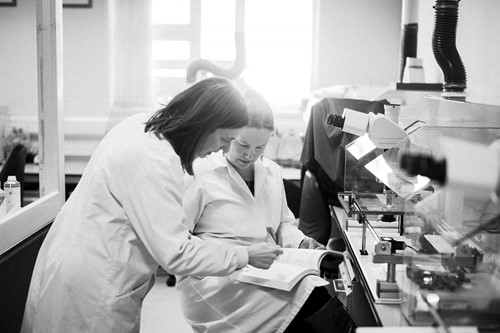 The Role
The Marine Biological Association (MBA) is an independent research institute carrying out cutting-edge research in fundamental and strategic areas of marine biology. Due to increasing workloads, we are looking for Plankton Analysts to work within the Continuous Plankton Recorder (CPR) Survey. These are part-time positions and once a comprehensive training programme is successfully completed, you will work as a member of a team carrying out the microscopic analysis of CPR plankton samples, and other associated tasks.
The CPR Survey
The Survey, started in 1931, managed by the Sir Alister Hardy Foundation (SAHFOS) from 1991 and incorporated into the MBA in 2018, collects epipelagic plankton from CPRs towed by volunteer merchant ships on regular monthly routes in the Arctic, North Atlantic, North Sea, North Pacific and Southern Ocean. The analysis generates a temporally and spatially unique dataset that provides a range of environmental and climatic indicators used throughout the world by marine scientists and policy makers. It helps them to address marine environmental management issues such as harmful algal blooms, loss of biodiversity, pollution, eutrophication, climate change and problems with fisheries. In addition to CPR samples, the Survey undertakes analysis of net-caught plankton samples from other agencies.
Salary and benefits
Salary based on experience 
30 days annual leave plus Bank Holidays (pro-rata)
3 Privilege Days given by the MBA (used during festive closure week)
Pension scheme – the MBA will contribute 10% of basic salary into a defined contribution scheme with staff making a 3% minimum contribution. The MBA will match additional employee contributions up to an additional 5%.
Flexible and hybrid working arrangements
Subsidised on site canteen with free tea and coffee
20-minute paid morning break
Cycle to work scheme
Electronic vehicle lease scheme
Low-cost bookable parking on site
Equal Opportunities
We welcome applications from all suitably qualified candidates and seek talented people with diverse backgrounds and perspectives in order to enhance all that we do.
How to apply
To apply please send a covering letter and CV with details of 2 referees to recruitment@mba.ac.uk, (quoting reference 0823PA) one of which must be your current employer. References will not be sought in advance. Your covering letter should outline your previous and most relevant experience and explain why you are right for the role.  You must state your eligibility to live and work in the UK. 
For further information, please contact Marianne Wootton (Senior Analyst) mawo@mba.ac.uk or Claire Taylor (Laboratory Manager) cmta@mba.ac.uk by email.
Interviews will take place week commencing 9 October 2023
Applicants must be eligible to live and work in the UK
For Key responsibilities and skills – see Job Description MBA | Plankton Analyst CPR Survey